Samsung Galaxy Tab 750 – launching August 10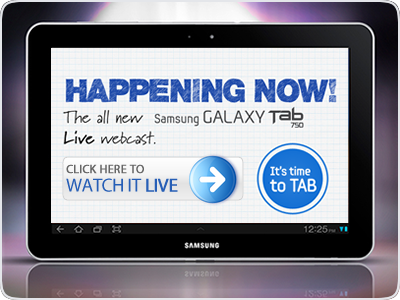 Samsung would launch the new Samsung Galaxy Tab 750 on August 10th. Galaxy Tab 750 is the new brand name for Galaxy Tab 10 in India, which was announced early this year.
Lunch is happening in Bangalore in a Samsung bloggers meet-up on August 10th 2011. And the big news is Samsung would give away 20 Samsung Galaxy Tab 750 to bloggers who are participating in this event and do a live web-cast of this new Samsung Galaxy Tab 750 on their blog.
Check out this link of indiblogger.in link http://www.indiblogger.in/bloggermeet.php?id=127&tab=4 for more information and participate… may be you would win a new Galaxy Tab.
We @ TechGearz would post more update on this event and hope to post a review on this device soon 😉